Our Mission:
The mission of Hope's Promise is to transform lives through the Christian ministry of foster care, adoption and orphan care. With this steadfast goal and the help of generous donors, Hope's Promise plans to expand and serve more children—continuing our ministry into the next decade and beyond.
Our History
By serving women and men in crisis pregnancy, bringing children home through adoption, and caring for orphaned and vulnerable children globally, we change the world's story one child at a time.
We started because of a little girl named Hope who was adopted from India in 1987 by founder Paula Freeman. After a difficult adoption process, Paula made a promise to her daughter, Hope, that she would make it easier for children to come home to their families through adoption. So, in 1990, Paula founded Hope's Promise. From our inception we have facilitated domestic and inter-country adoptions and provided counseling to expectant parents facing unplanned pregnancies.
As Executive Director of Hope's Promise, Paula traveled to orphanages all over the world. Realizing many of these children could never be adopted, she developed our orphan care program to provide humanitarian aid to children in their birth countries. Over the years, various homes have been established in parts of Africa, Nepal, and Vietnam. Indigenous pastors often act as house parents, providing a long-term family for orphaned and vulnerable children. Paula retired as Executive Director in 2014.  She continues to advocate for children and adoptive families. To connect with Paul, visit her website.
Beth Woods, an adoptive parent herself, assumed the role of Executive Director. Previously, Beth has served Hope's Promise as a caseworker and Director of Adoptions. Under Beth's leadership, Hope's Promise continues to facilitate both domestic and inter-country adoptions and provide family-based care to orphaned children in their homeland. In addition, in 2020 Hope's Promise launched a foster care program to provide children living in Colorado with safe and stable foster homes while biological families work towards reunification.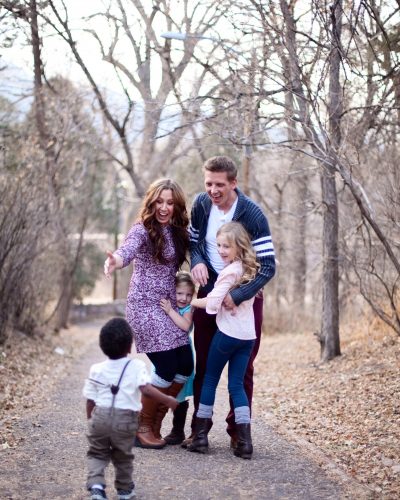 Get in Touch
We would love to share more about the ministry of Hope's Promise.