Support for Orphaned and
Vulnerable Children
At Hope's Promise, we want the foundation of every child's story to be family.
Why join our efforts?
Our unique model of orphan care, based on social work best practice, places orphaned and vulnerable children into families with indigenous Christian house-parents in Kenya, Nepal, Vietnam, and Zimbabwe. 
Indigenous Christian leaders in each country empower and equip our families to provide for the children's physical, emotional, social and spiritual needs.
Additionally, we support orphaned children who live with extended relatives. Our goal is to keep orphaned and vulnerable children in the care of biological family members. By assisting with education costs, we remove financial barriers.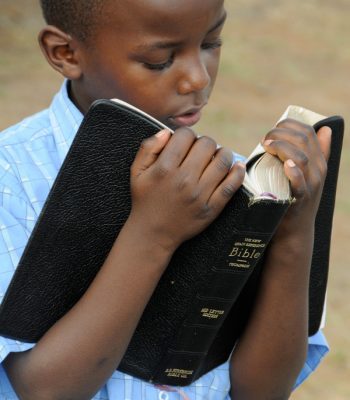 Child Sponsorship FAQs
How is a child selected to be a part of this program?
We admit children into Hope's Promise families who are single or double orphaned (one or both parents deceased) or who have been abandoned or neglected by birth parents. Birth parents or guardians fully release children into our care although they often continue a relationship when possible. Please note this information applies to our ministries in Kenya, Nepal, and Vietnam but not Zimbabwe. Please contact [email protected] for more information or go to the sponsorship page and search for Zimbabwe in the location field.
When I sponsor a child how is my gift used?
Sponsorship covers the child's personal expenses including food, medicine, clothing, education, and extra-curricular activities such as music lessons, martial arts, or summer camp. Also included are the indirect expenses related to childcare (i.e. utilities for the home, small compensation for the house parents, transportation and additional household help if needed).
How much does it cost to sponsor a child?
Hope's Promise assumes full financial responsibility for all needs of our children. Child sponsorship starts at $40/month, but the full cost of raising a child in a Hope's Promise home averages $450/month.
How long will this child live with their Hope's Promise family?
Hope's Promise intends for each child to grow and flourish in his or her family until able to live independently. Children who wish to further their education may still need assistance through college.
How often can I communicate with my sponsored child?
You may email letters and photos as often as you like to Hope's Promise, attention Child Sponsorship Coordinator at [email protected].  They are forwarded to the in–country Hope's Promise staff for delivery to your sponsored child. Hope's Promise supervises all contact while the child is in our care for child safety and welfare purposes, as well as to honor cultural expectations.
Can I send gifts to my sponsored child?
Hope's Promise will deliver gifts and letters in person whenever someone travels to the country. You will be notified before a planned trip and given the opportunity to send something to your sponsored child and/or their family. Periodically, we offer the opportunity for an additional amount to be included with your sponsorship. This extra gift will be sent to house parents to use for your child's birthday or Christmas.
Can I meet my sponsored child?
We invite sponsors to join Hope's Promise on a Connection Team trip. These short-term mission trips are planned at different times throughout the year to the countries where we support families.