Give where you live!
Support Hope's Promise on Colorado Gives Day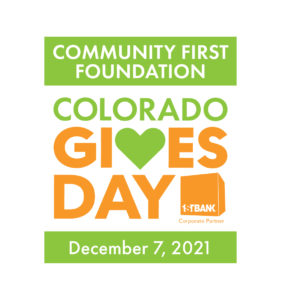 It's more than just a day. It's a movement that inspires and unites thousands of donors to give where they live and support Colorado nonprofits.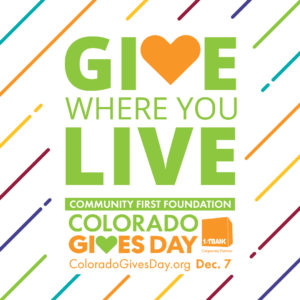 Colorado Gives Day unites all Coloradans in a common goal to strengthen the state's nonprofits by giving to their favorite charities online. The state's largest community giving movement has raised more than $419 million between 2007-2020.
All Coloradans are encouraged to join the statewide Colorado Gives Day movement by supporting their favorite causes online through ColoradoGives.org. Give Where You Live on Colorado Gives Day, December 7, 2021.
Donations can be scheduled ahead of time, starting on November 1, 2021.
Schedule your donation to Hope's Promise now for Colorado Gives Day on Dec. 7 and it will be boosted by the $1.6 Million Incentive Fund.