Hope's Promise Family Picnic | August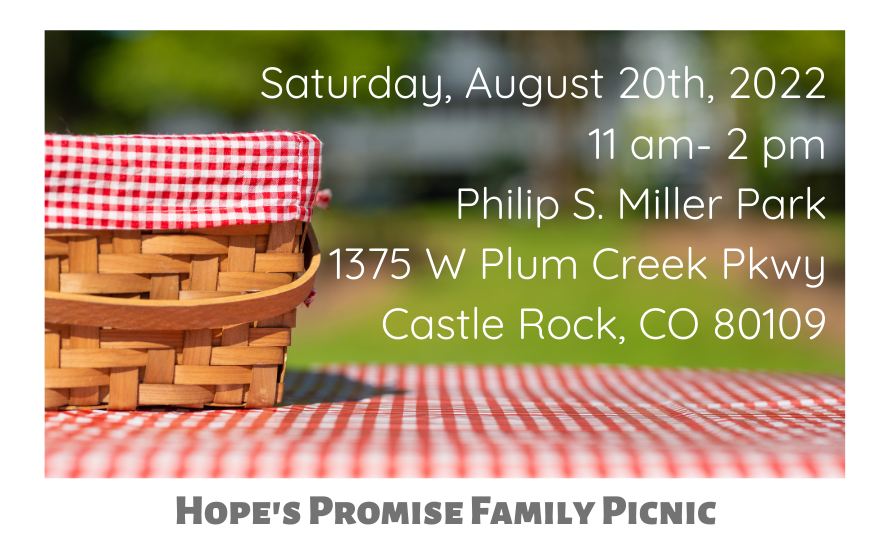 Adoptive families, waiting adoptive families and foster families are invited to Philip S. Miller Park  (Pavilion #1 and #2) to enjoy food, family, and fun.  There will be yard games, a playground, and a splash pad. Please bring chairs or a picnic blanket, swimsuits/ towels for the splash pad, and a side to share. 
Hope's Promise will provide the main dish, drinks, and dessert.